Full-Service, Scalable Virtual BDC
Specializing in Automotive Business Development Software and Support, DealerFocus has the agile solution needed to streamline your workflow, and locate opportunity.
Client Login
>> Optimize My BDC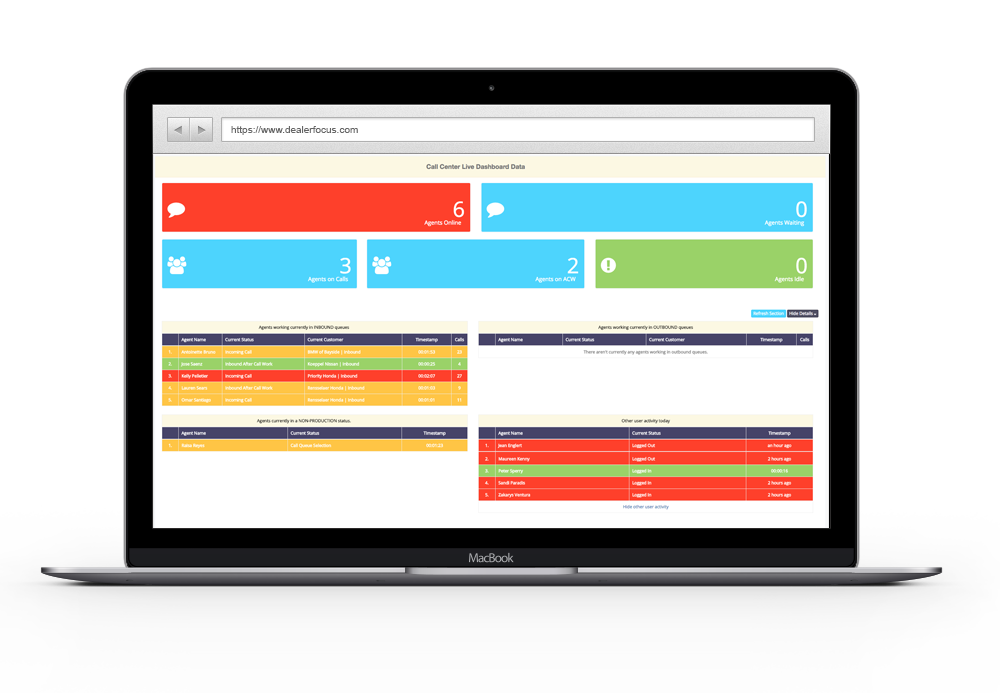 Industry-Tailored BDC Software
We provide the software — You provide the manpower. Streamline your BDC process with a software designed to anticipate the specific needs of a dealership – from anywhere.
Read more
Blended BDC Solution
DealerFocus BDC analytics provides transparency to when and how many staff you need on hand. Combine that with our Back Stop service you'll never miss a customer conversion and keep your lanes full.
See it in action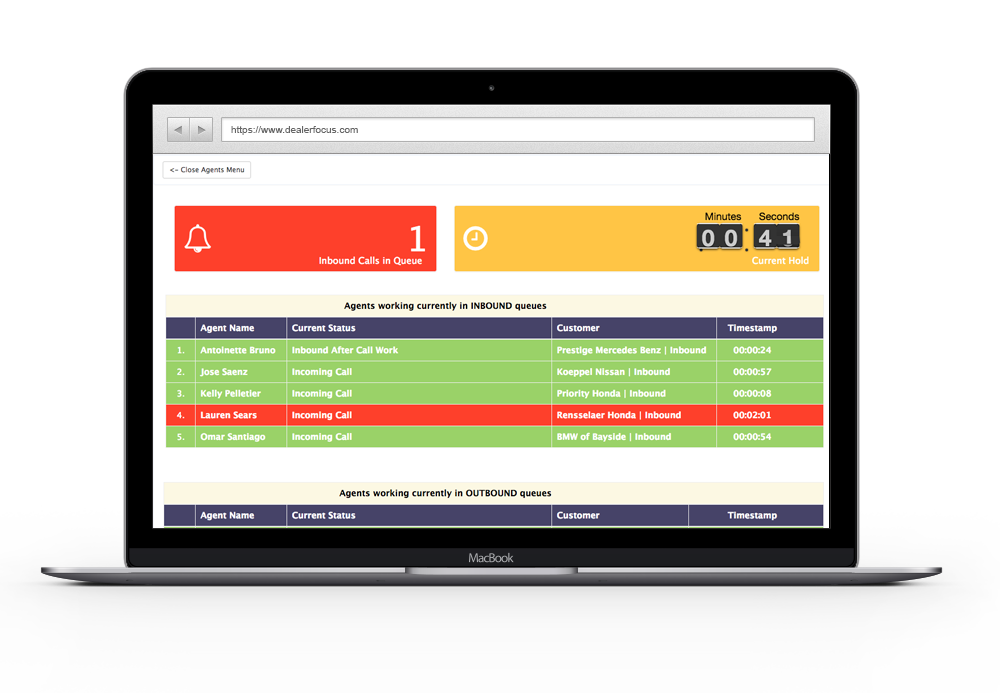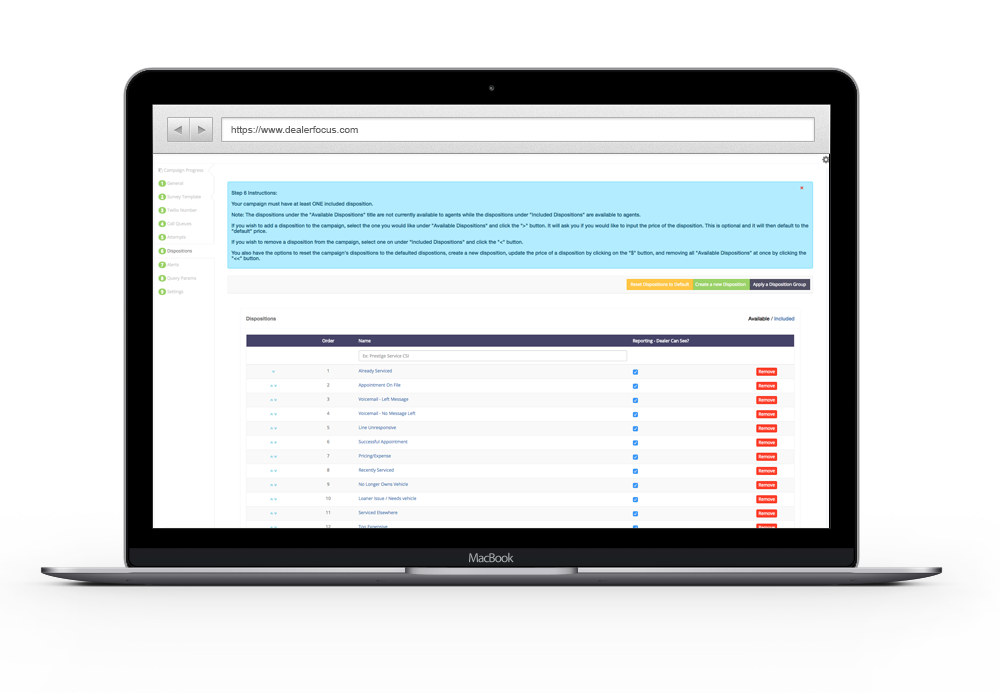 Full-Service Virtual BDC
Let our in-house reps man the phones. Our team is the best in the business, running on the strongest BDC platform. We answer the calls and you monitor the results. This leaves your Dealership to focus on the customers you have waiting.
Our Turnkey Virtual BDC is a Game Changer.
Transparency
Deep view of every point of contact with your dealership's customers.
Agent Training
Call recording and custom scripting allows for individualized Agent enhancement.
Cloud Based
Access the cloud-based platform from any where and any machine. No special hardware needed.
Hire The Best
With provided efficiency data you will ensure your staffing model is working (or know if it is not)
MORE INFO