We are, simply put, the AUTOMOTIVE INDUSTRY'S SERVICE-BDC EXPERTS.
Dealer Focus is here to eliminate the pain of Service BDC management, while increasing revenue and customer satisfaction. We offer turnkey solutions to optimize every fixed-ops call in and out of your dealership.
What Dealer Focus Does
Using cutting-edge technology and route incoming service calls from your dealership automatically to the Dealer Focus' platform. Once transferred, Dealer Focus professionals (or your in-house team) answer your calls and schedule quality service appointments. We offer both inbound and outbound options including; CSI calls, recall notice appointment scheduling, declined service calls, lost soul calls, and anything service-oriented you can think of – all resulting in additional service appointments, additional revenue, and minimized staffing for your dealership.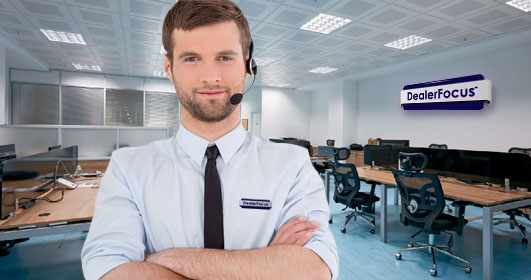 Working With Dealer Focus
With our experienced team, you can expect quantifiable results that drive additional revenue to your bottom line.
Communication with your customers is streamlined for the quick answering of all calls
Record every inbound and outbound call
Customers experience reduced hold times
Customers experience a higher quality of service
Your CSI ratings improve dramatically
You have more face-to-face "sales time" with each customer when they visit